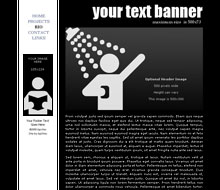 There are thousands of online services offering do it yourself websites, but what happens when you need a little help? Work with me and see! As the designer and developer I am committed to providing customer service above and beyond - after all, it's my name, my reputation.
If you're looking for a low cost solution for a site you can maintain yourself, let me set up an account for you at bpSites. I'll work directly with you to help you create a site that looks great and functions just as well. Work one on one with someone who actually cares. Get more info!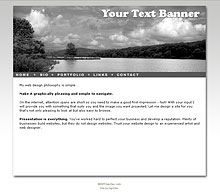 A do it yourself website needn't look like someone without web or design skills did it themselves. bpSites can be made to look like just about anything you'd like.
For a complete look at Bush Prisby Web Design services please visit bushprisbywebdesign.com.
presentation is everything