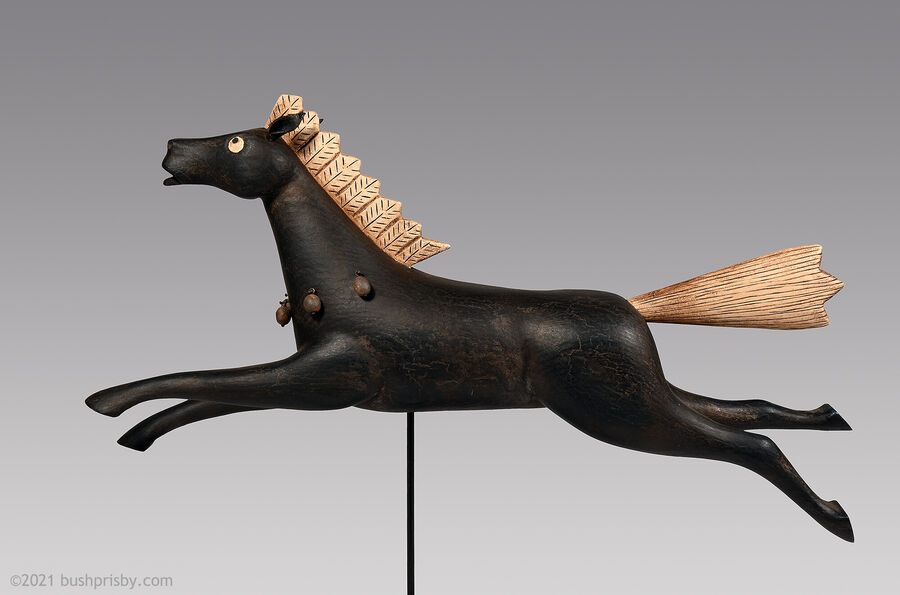 Click Image for (5) Large Views
Flying Horse (Black)
#4/10 - Created in 2001
Size:
12.25"L x 12"H x 2.75"D
Carved pine and poplar, leather ears, clay beads. Painted with acrylics.
In an edition such as the running horse weathervane, the creation of the first piece often gave rise to many interesting variations in subsequent carvings like this Flying Horse. It features clay bead ornaments made for me by an artist friend from high school, Gail Anderson.