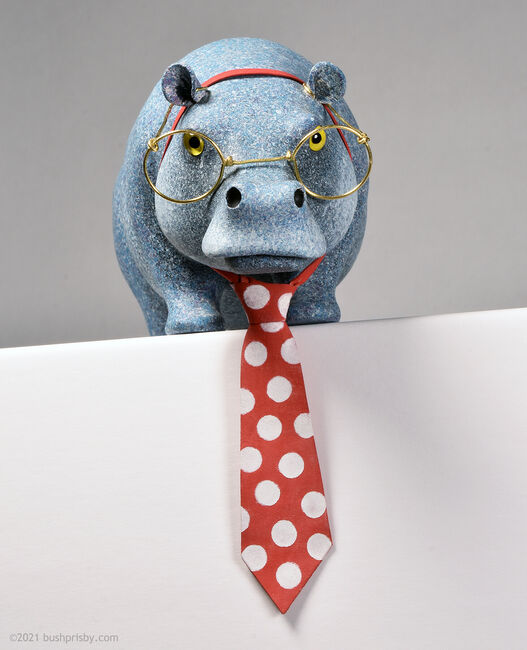 Click Image for (3) Large Views
Hippo
#1(unmarked) - Created in 1992
Size:
7"L x 3.5"H x 2.5"W
Carved basswood, wire glasses, and leather tie. Painted with acrylics. Inspired by The Mad Gardener's Song by Lewis Carroll.
He thought he saw a Banker's Clerk
Descending from the bus,
He looked again, and found it was
A Hippopotamus.
"If this should stay to dine," he said,
"There won't be much for us!"