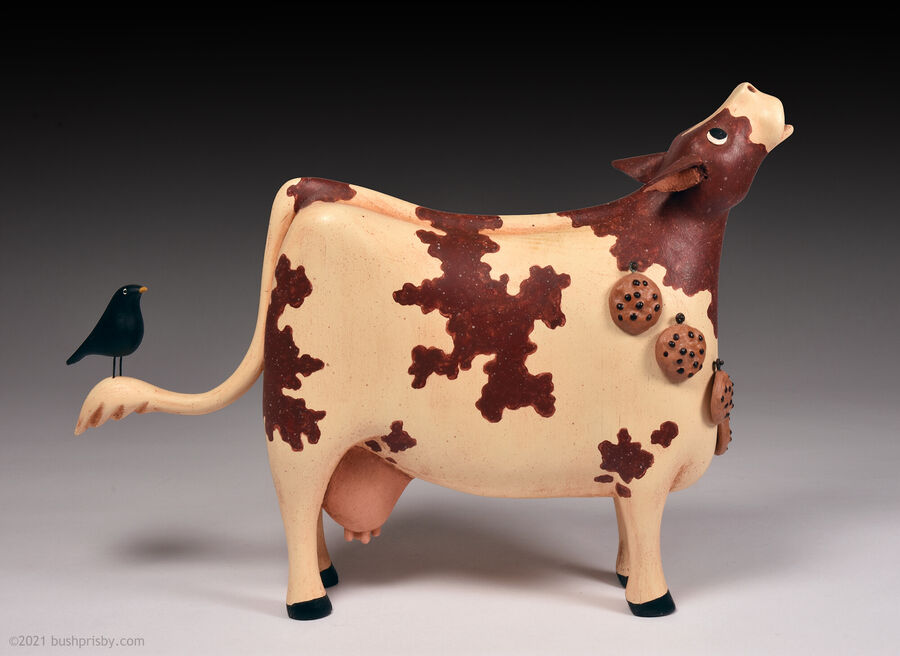 Click Image for (4) Large Views
Milk & Cookies
#4/25 - Created in 1996
Size:
9"L x 7"H x 2"D
Carved basswood, leather ears, straight pins, paper clay cookies. Painted with acrylics.
Ideas for cows were never-ending, with titles short & sweet and sometimes clever. The title actually came first for this one. I carved a mold in poplar, similar to a buttermold, and pressed paper clay into it to fashion the chocolate chip cookies.

And the bird awaits the crumbs.