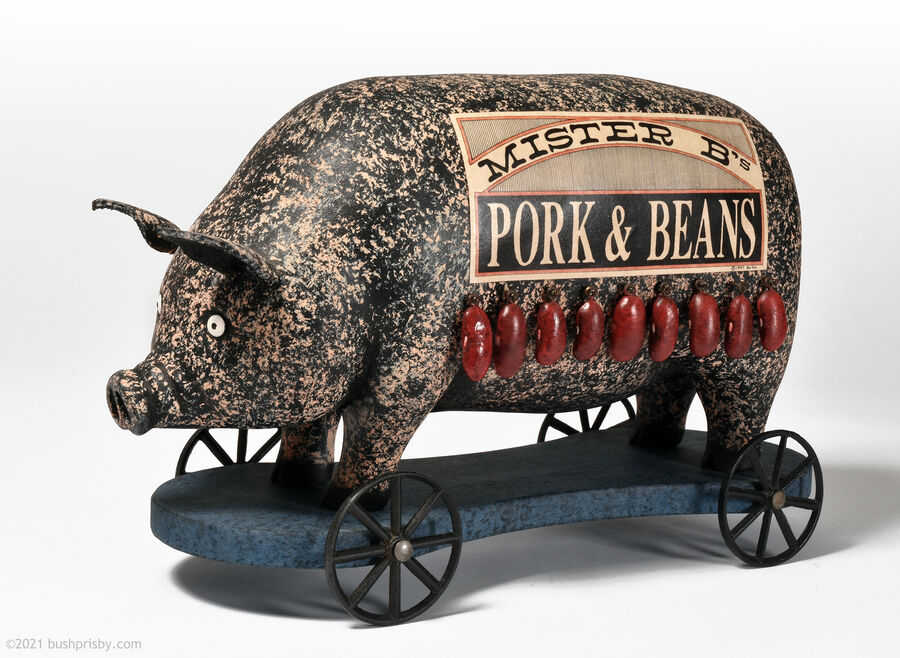 Click Image for (4) Large Views
Pork & Beans
#1/5 - Created in 1997
Size:
8.5"L x 5.25"H x 3.25"W
Carved basswood with leather ears and tail. Poplar base with pewter wheels. Tiny brass screw eyes hold pinto beans. Sponge painted with acrylics.
Created before I had a computer with graphics software, the paper label was hand-drawn and then applied to the painted pig.

When I made Pork & Beans, I remember quite clearly thinking, "This has Roberta written all over it." I made it for the Wilton, Connecticut Show and sure enough, she bought it!